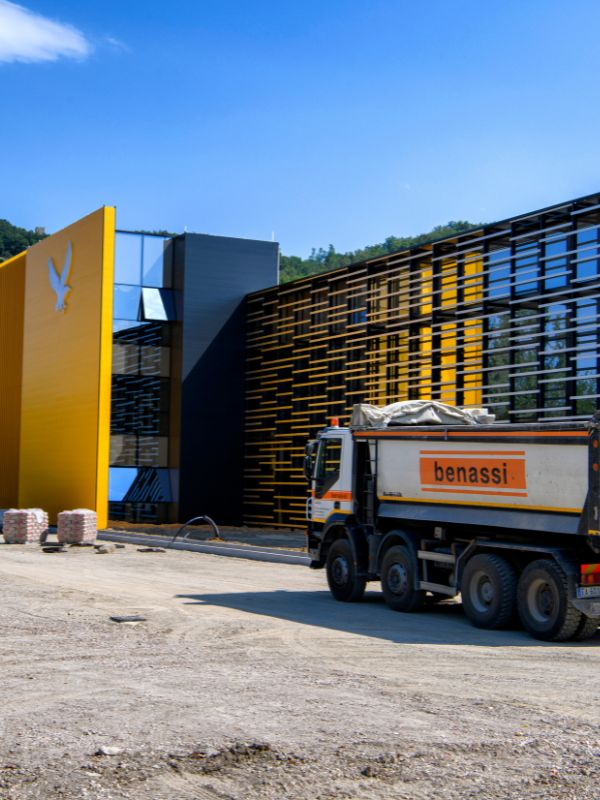 From commercial land development to "turnkey" construction work – over 40 years of experience that make Benassi the point of reference in the area.
We offer turnkey solutions for the construction of buildings and industrial halls. We take care of the project in all its details, for complete and simplified management for those who choose us.
Technical capability combined with lead time organization and optimization enable us to be competitive in the commercial land development sector. We see to everything, from the smallest cross-section cut to extensive earthworks in large areas. Skilled personnel, the constant presence of specialised technicians and our company-owned state-of-the-art machine pool and equipment are what make us stand out.
Stazione Ferroviaria Mediopadana
Reggio Emilia RE
Parma Retail
centro commerciale Mall a Parma
Il volo
centro direzionale a Reggio Emilia
Rossetto
Centro Commerciale Casalgrande (RE)
I petali
Centro commerciale Reggio Emilia
Philip Morris
Stabilimento Industriale Valsamoggia (BO)
Le Coriandoline
Zona residenziale Correggio (RE)
Via Sandro Pertini
Zona residenziale Reggio Emilia
Parco Ottavi
Urbanizzazione
Block paving
Corte del Sole - Via dei Templari
Philip Morris
Levocell paving
Parco Ottavi
Asphalt concrete paving
Pavimentazione in autobloccante
Corte del Sole - Via dei Templari
Philip Morris
Pavimentazione in levocell
Parco Ottavi
Pavimentazione in conglomerato bituminoso
Mt Modena
Pavimentazione in materiale lapideo
Our experience with industrial flooring dates back to our beginnings and makes us a leader in this particular sector. We create special flooring for residential, commercial and industrial sites. From traditional asphalt and bitumen to special concrete paving – a whole range of complete solutions to choose from. Benassi construction sites take care of all stages in the process: we assist the customer with the utmost professionalism when decisions must be made.
Over the past few years, we have been working on a project dedicated to real estate solutions
Specialization - reliability, lead time optimization - the guarantees provided by every Benassi construction site.